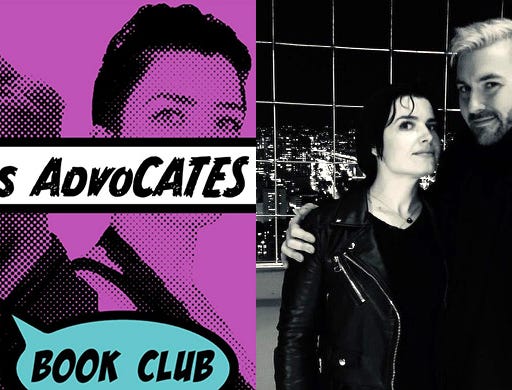 Dec 14, 2021 • 1HR 19M
BOOK CLUB: Assassinistas & Jimmy Olsen!
Donny and Megan return to book clubbing!
Hey folks!
If you're not aware, in May of last year, married couple and comics power duo Donny Cates and Megan Hutchison-Cates started a podcast called Devil's AdvoCATES Book Club! In this show, the two (along with the Supple Boiz) dive deep into comics assignments of all genres and publishers!
If you haven't heard the previous episodes of the show, you can find all of them on Apple Podcasts HERE! Moving forward, all new episodes will be available exclusively HERE on the KLC Press Substack!
In this episode, the Book Club discusses Tini Howard and Gilbert Hernandez's ASSASSINISTAS, as well as Matt Fraction and Steve Leiber's SUPERMAN'S PAL JIMMY OLSEN! Give it a listen, if you're cool enough!
---
Kids Love Chains. And we love you.